BAG OF HALLOWEEN PARTY POPPERS (mixed random designs)
---
BAG OF HALLOWEEN PARTY POPPERS (mixed random designs)
£2.25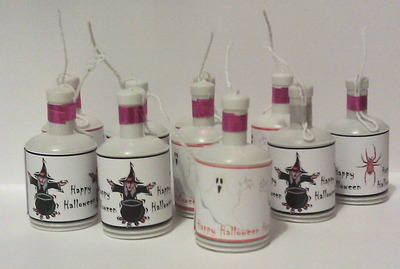 Bag of mini party poppers with a personalised outer wrapper. Each wrapper will have either "Happy Halloween" or you can add your own message if you prefer (although the wording has to be the same on each popper in the bag). You will receive a selection of mixed picture designs and the poppers will be wrapped in a clear cello bag and tied with curling ribbon.
Available in bags of 10, 25, 50 or 100.
Bag of 10 party poppers - £2.25
Bag of 25 party poppers - £5.75
Bag of 50 party poppers - £11.50
Bag of 100 party popers - £22.00
These halloween party poppers can also be purchased in singles which can have individual messages on the outer wrapper - these are priced at 25p each and can be ordered by separate listings.