FOOTBALL magnet (2 sizes)
---
FOOTBALL magnet (2 sizes)
£1.00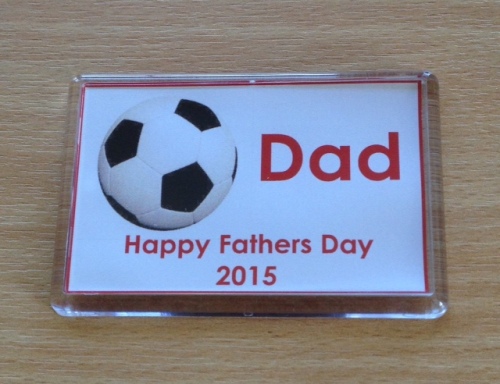 FOOTBALL design personalised magnet
A name or short message can be added to the design. Please type in the freetext box below what name/short message you would like. We offer 2 sizes of magnet - please click on the drop down menu to choose which size you would like, the price will be automatically adjusted:
Available in 2 sizes:
LARGE: £1.00 each (design insert 70x45mm)
JUMBO: £1.50 each (design insert 90x60mm)
Please type in the freetext box what colour you would like for your wording/edging as this can be changed from what is shown in the picture example.
Any problems placing your order please contact us through out "live chat" facility, telephone 07727 630552 or e-mail us on [email protected]