PHOTO - large chocolate bar 40g
---
PHOTO - large chocolate bar 40g
£1.00
PHOTO design (40g)

Rectangle 40g chocolate bar available in 3 flavours.
MILK, PLAIN or WHITE available.
SIZE OF 40g CHOCOLATE BAR: 11 x 5 1/2 cm (approx)
Add a photo to the front of the wrapper for a personal gift for birthdays or any other special occasion. A message can also be added to the front and back of the wrapper design.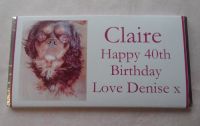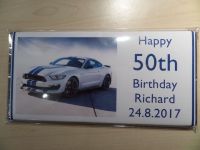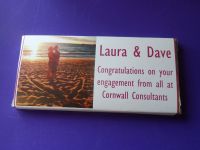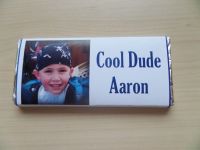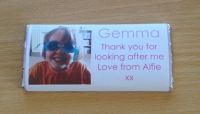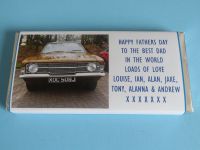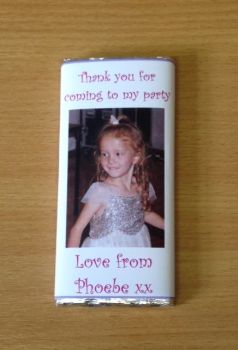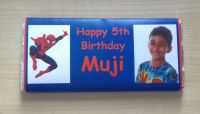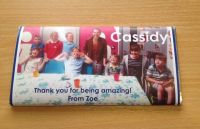 Please type in the freetext boxes below the personalisation you would like on each side and whether you have any colour preference for the wording. If you don't want any wording on either side please type n/a in the relevant box.
Any questions or problems placing your order please feel to contact us through our "live chat" facility, through our facebook or instagram pages or e-mail us on

[email protected]